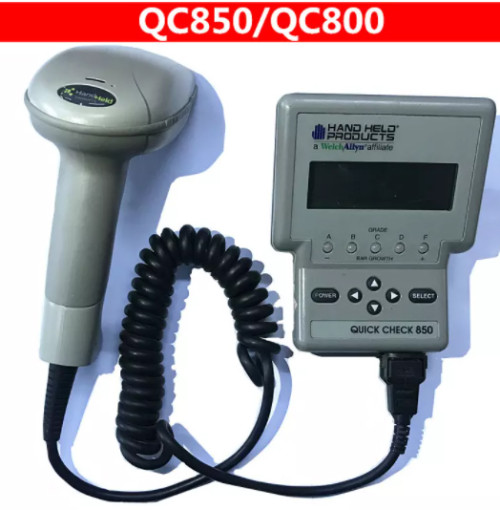 Data Collector For Honeywell HandHeld HHP QC850 Barcode Detector Scanner
Model

QC800 QC850
MOQ

1 piece
Description
Bar code symbol reproduction accuracy is critical throughout the distribution supply chain, especially in an era of stringent compliance programs. With Handheld Products verification products you can be assured that you can produce, receive, and use barcodes that meet these tough requirements with Quick Check verifiers----The QC600 and QC800 verifiers analyze barcode quality against traditional quality parameters and ANSI-CEN-ISO barcode print quality guidelines. Each unit includes all standard symbologies and is manufactured and traceable to N.I.S.T. (National Institute of Standards and Technology) standards developed by the U.C.C. (Uniform Code Council) and AIM (Automatic Identification Manufacturers).
Menu Driven Program - Easy programming that guides the operator through each step
LCD and LED Displays Test Results - All the information needed for proper barcode evaluation is provided in one quick glance.
Automatic Shut Off - Unit will shut off after two minutes of non-use to conserve power
Special Reflectometer Mode - Provides static reflectance reading
used unit fine working condition come w/ a scanner